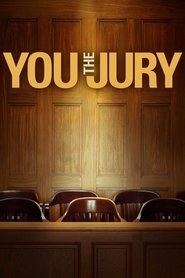 You The Jury
Viewers hand down the verdict of controversial court cases argued by well-known attorneys in this reality series.
Episodes: 3
Status: Returning Series
Seasons: 1
All Episodes
You may also like
Gold Rush
Follow the lives of ambitious miners as they head north in pursuit of gold. With new miners, new claims, new machines and new ways to pull gold out of the ground, the stakes are higher than ever. But will big risks lead to an even bigger pay out?

Country:
Genre:
Storage Wars
When rent is not paid on a storage locker for three months in California, the contents can be sold by an auctioneer as a single lot of items in the form of a cash-only auction. The show follows professional buyers who purchase the contents based only on a five-minute inspection of what they can see from the door when it is open. The goal is to turn a profit on the merchandise.

Country:
Genre:
Life Below Zero
Viewers go deep into an Alaskan winter to meet six tough and resilient residents as they try to stay one step ahead of storms and man-eating beasts to make it through to spring. The closest neighbor to Sue Aikens is more than 300 miles away. Eric Salitan subsists solely on what he hunts and forages. Chip and Agnes Hailstone catch fish for currency in bartering for supplies, and Andy and Kate Bassich use their pack of sled dogs for transportation.

Country:
Genre:
Cosplay Melee
Each week four contestants will compete to create full costumes and character origin stories that will dazzle a panel of judges for a chance to win $10,000.

Country:
Genre:
Total Divas
Total Divas is an American reality television series that premiered on July 28, 2013, on E!. The series gives viewers an inside look of the lives of seven WWE Divas from their work within WWE to their personal lives.
Unlike other WWE programs, the performers use their real names instead of their ring names.

Country:
Genre:
White Rabbit Project
Kari Byron, Tory Belleci and Grant Imahara rank history's greatest inventions, heists and more.

Country:
Genre:
BattleBots
BattleBots promises to wow viewers with next generation robots—bigger, faster and stronger than ever before. The show will focus on the design and build of each robot, the bot builder backstories, their intense pursuit of the championship and the spectacle of the event.

Country:
Genre:
The People's Couch
Bravo's The People's Couch is based on the UK show, Gogglebox, The People's Couch features real people watching and commenting on popular shows and news from the past week. The series will focus on the Fall television season by showcasing avid TV watchers in their homes, as they laugh, cry, talk, gasp, and scream at their TVs watching the network's new and returning shows. Each episode will feature the same homes — whether it is a group of sorority sisters doing their nails or grandparents watching with their technology-obsessed grandchildren.

Country:
Genre:
Ghost Adventures
Paranormal investigator Zak Bagans and his crew, Nick Groff and Aaron Goodwin, search for haunted locations both domestically and internationally. During their investigations, Zak and crew acquaint themselves with the general area; interview locals about the hauntings; and go face-to-face with the evil spirits who reportedly haunt these locations.

Country:
Genre:
The Toy Box
Aspiring toy designers submit their inventions to a series of tests and a panel of kid judges as they compete to work with Mattel.

Country:
Genre:
Homicide Hunter: Lt Joe Kenda
A non-fiction investigative series of murder cases told through the personal experience of retired detective, Lieutenant Joe Kenda. Through re-enactments, discussions with investigation teams, and interviews with victims' families and other involved persons, the show highlights Kenda's successes with his 400 homicide case history and 92 percent solution rate.

Country:
Genre:
Below Deck
The upstairs and downstairs worlds collide when this young and single crew of "yachties" live, love and work together onboard a luxurious mega yacht while tending to the ever-changing needs of their wealthy, demanding charter guests.

Country:
Genre: