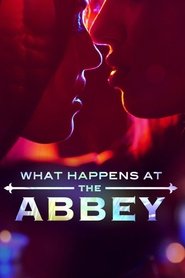 What Happens at The Abbey
Cameras follow the lives of the employees at the famous L.A. hotspot The Abbey in the heart of West Hollywood, and you can bet there's major drama.
Episodes: 2
Status: Returning Series
Seasons: 1
All Episodes
You may also like
Love & Hip Hop New York
Love & Hip Hop is an American reality television series on VH1. The series debuted on March 14, 2011. The series follows the lives of several women who are involved with hip hop.

Country:
Genre:
Road Hauks
Kenny Hauk, lead designer of Hauk Designs, works with his crew of expert mechanics and fabricators to build ultra-powerful, one-of-a-kind vehicles that look amazing and can go anyw

Country:
Genre:
Hard Knocks
"The first sports-based reality series" in television history presents viewers with an inside look at NFL training camps. From the top coaches to the rookies trying to make the team, Hard Knocks will showcase what it takes to be in the NFL.

Country:
Genre:
Edge of Alaska
Hidden deep in the wilderness of Alaska is the toughest town in America: McCarthy. Only 42 residents brave the extreme conditions. They are mavericks, trailblazers, risk takers and rabble rousers, all trying to escape their past by surviving at the end of America.

Country:
Genre:
Rising Star
A musical talent show, in which contestants showcase their talent and the viewers are the judges, voting through an application during song performances.

Country:
Genre:
Storage Wars
When rent is not paid on a storage locker for three months in California, the contents can be sold by an auctioneer as a single lot of items in the form of a cash-only auction. The show follows professional buyers who purchase the contents based only on a five-minute inspection of what they can see from the door when it is open. The goal is to turn a profit on the merchandise.

Country:
Genre:
I Am Cait
Follows Caitlyn Jenner living her life as a transgender woman. The docu-series also explores what her transition means for the people closest to her, including her children and stepchildren, and how those relationships are affected.

Country:
Genre:
Keeping Up with the Kardashians
A peek inside the exploits and privileged private lives of the blended Kardashian-Jenner family, including sisters Kim, Kourtney and Khloé.

Country:
Genre:
Fear Factor
Fear Factor is an American sports stunt/dare reality game show. It originally aired between 2001 and 2006, when it was canceled. It was later revived in 2011, only to be cancelled again on May 13, 2012. After its second cancellation, a two-part special aired in July 2012. The original Dutch version was called Now or Neverland. When Endemol USA and NBC adapted it to the American market in 2001, they changed the name to Fear Factor. The show pits contestants against each other in a variety of stunts for a grand prize, usually of US $50,000. From Seasons One to Five, the contestants were generally three men and three women, all competing for themselves, but in Season Six, the show moved to a permanent format of four teams of two people, each with a pre-existing relationship with one another. The show was hosted by comedian and UFC commentator Joe Rogan, executive produced by Matt Kunitz and David A. Hurwitz and directed by J. Rupert Thompson.

Country:
Genre:
Running Wild with Bear Grylls
Running Wild with Bear Grylls, the survivalist takes one celebrity into the most remote locations in the U.S. and around the world for a 48-hour journey of a lifetime. From skydiving into the Catskill Mountains, to rappelling down the cliffs of Utah and battling torrential wind and rain in Scotland, Grylls and each celebrity will have to push both their minds and bodies to the limit to successfully complete their journey.

Country:
Genre:
Below Deck
The upstairs and downstairs worlds collide when this young and single crew of "yachties" live, love and work together onboard a luxurious mega yacht while tending to the ever-changing needs of their wealthy, demanding charter guests.

Country:
Genre:
The People's Couch
Bravo's The People's Couch is based on the UK show, Gogglebox, The People's Couch features real people watching and commenting on popular shows and news from the past week. The series will focus on the Fall television season by showcasing avid TV watchers in their homes, as they laugh, cry, talk, gasp, and scream at their TVs watching the network's new and returning shows. Each episode will feature the same homes — whether it is a group of sorority sisters doing their nails or grandparents watching with their technology-obsessed grandchildren.

Country:
Genre: